Wood Disc Chipper
The first step to make pellets in pellet plants is that you need a chipper. The GEMCO Wood Disc Chipper is advanced equipment and is widely used in paper plants for paper making, particle board plants for shaving board making, and fiber-board plants for medium density fiber board making. The raw materials of wood disc chipper are usually logs, which can be cut into suitable and uniform length in accordance with your different requirements.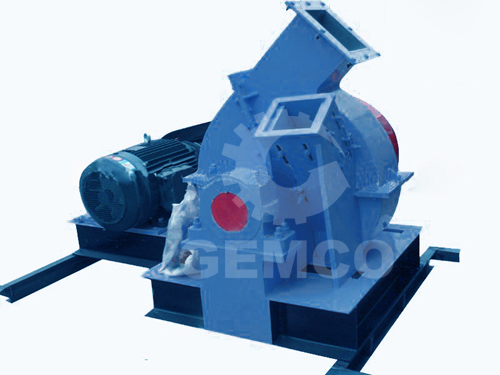 The features of GEMCO wood disc chipper are wide adaptability, compact structure, easy installation, easy operation and maintenance, high productivity, adjustable size of output, etc. in addition, you can choose both low voltage and high voltage, and there are various of drive type for your choice such as pulley drive type, direct motor drive type, horizontal feeding type and inclined feeding type; top discharge type and bottom discharge type, moveable type and fixed type.
The components of a disc chipper are usually making up of base, disc, feed inlet, cover, electric control system, etc. and the models are different based on the production capacity, consequently, you can choose more appropriate one according to your demand. The following is a detailed description for disc chipper.
| | |
| --- | --- |
| Blade roller diameter(mm) | 500 |
| Blade (piece) | 2 |
| Feed inlet size(mm) | 180*400 |
| Blade roller speed(m/min) | 592 |
| Feeding speed(m/min) | 38 |
| Max.size allowed(mm) | 160 |
| Chipper(t/h) | 35 |
| Capacity(t/h) | 5-8 |
| Main motor power(KW) | 45 |
| Feeder roller motor power(KW) | 2.2*2 |
| Weight(ton) | 2.9 |
| Outer dimension(mm)(L*W*H) | 1540*1240*1020 |
Get in Touch Now!