Uses and maintenance of wood hammer mill
GEMCO wood hammer mill is used to process wood, tree branches and other raw materials into sawdust at a time. The wood hammer mill has many advantages such as small volume, less land occupation, low investment, high return, low energy consumption, high efficiency, easy to use and maintain. The utility model of wood hammer mill has simple structure, compact arrangement, low price, stable work, less energy consumption, high yield, high quality of wood chips and sawdust, and low processing cost. In addition to wood, it can also be used for bamboo, thatch, corn stalks, sorghum stalks and other fibrous stalks.
Because of its compact structure, small area, good cutting quality, low power consumption, and suitable for flow operation, it is widely used in the preparation section of small and medium particle board and fiberboard production enterprises, and can also be used for the production of commercial wood chips for the individual.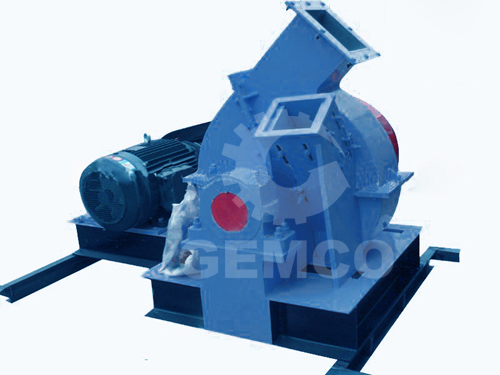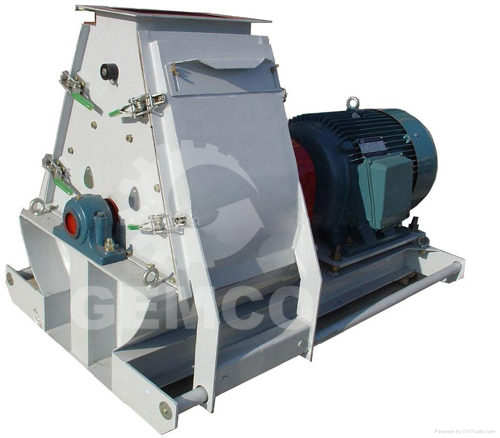 Application of wood hammer mill
The use of straw has been a research topic for many years in the vast rural areas. Since the last century, China has invested a lot of money to study the utilization of straw, and has supported a number of research projects on straw utilization, such as straw vaporization, straw returning, straw board and many other projects. But there are not many manufacturers that are able to maintain sustainable development. The reason is that they encountered some technical obstacles on the straw hammer mill.
When it comes to hammer mill, the hammer mill commonly used in rural areas is generally unable to meet the technical requirements of crushed straw. Because it was developed in the 60s and 70s of last century to crush grain, bean cake, dried sweet potato and so on. Although this kind of hammer mill can also crush the straw, it must be processed before the straw is crushed.
GEMCO wood hammer mill
The wood hammer mill studied by our company has the following characteristics.
GEMCO wood hammer mill can simultaneously complete two processes of micro crushing and fine powder separation, and all fine powders are recovered.
The wood hammer mill is equipped with an air flow regulating valve, and the fineness of the product can be controlled without shutting down. No dust pollution.
The machine has cooling function, low temperature rise during crushing and uniform particle size.
The device has compact structure, small volume, low energy consumption, high efficiency and low noise.
The sealing is reliable, the self cooling function is good, the installation is simple, easy to remove and repair, and easy to replace the damaged parts.
Welcome everybody to choose and buy the wood hammer mill machine enthusiastically!
Maintenance method of wood hammer mill
Anyang GEMCO Energy Machinery Co., Ltd. specializes in producing wood hammer mill. Now let's share with you the maintenance methods of the wood hammer mill.
Check the relaxation of the belt regularly, repair and tighten the belt in time.
The wood hammer mill should be placed in a well ventilated position to ensure the heat release and prolong the service life of the machinery.
Before repeating startup, the residual material left in the machine room should be cleared firstly. Reduce starting resistance and clear the bottom ash outlet.
Lubricating oil should be added to the bearing regularly to ensure lubricity between bearings.
To ensure the sharpness of cutters, tools should be inspected regularly. Prevent unnecessary damage of other parts.
Check tool bolts regularly to enhance the fixity between blade and tool rest.
The machine should be well grounded.
Long term maintenance wood hammer mill can increase the life of machinery.
Get in Touch Now!